In the past six months, if you thought you needed care right away, did you get it right away? Or did you get an appointment for a check-up or routine care as soon as you thought you needed it?
It's valuable to know the difference between wanting to be seen by your doctor right away and actually needing care quickly. Many times, when we're scheduling appointments, we want to see our doctor the same day or week, even for preventive or routine care—which are important but not immediate needs.
Your doctor takes care of many patients, and emergencies come first. Keep this in mind next time you call for an appointment. Allow for a later date if it's routine or preventive care that you're scheduling. Be sure to state if you were discharged from a hospital within the last three days or have a chronic condition—like heart failure, COPD or diabetes—and your condition is worsening (for example, if you have unexplained weight gain or shortness of breath). This helps the staff know if you need to be seen sooner.
In the Waiting Room at Your Doctor's Office
Your time is valuable, and your doctor knows this! You might usually see your doctor at your appointment time, but maybe not for every visit. Doctors and their staff work to make sure patient visits run smoothly, but emergencies arise. There could be an instance when you might have to wait a bit longer than usual before it's your turn. So allow a little extra time for your visit, and be flexible on when your visit starts.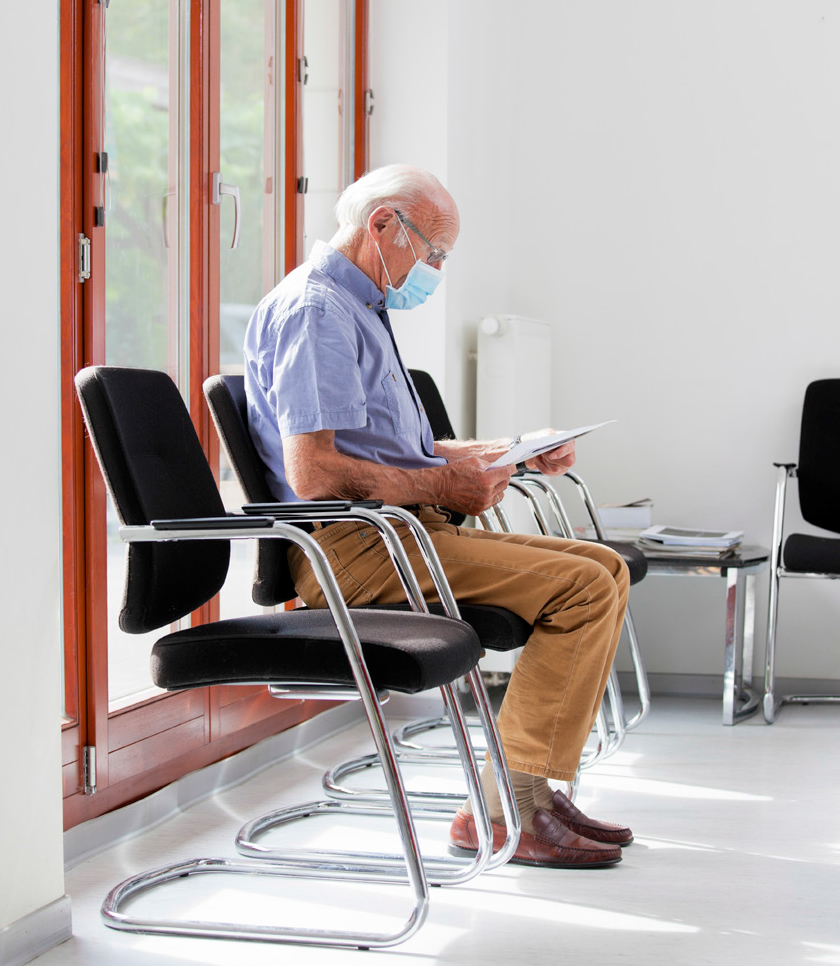 Wait times include time spent in the waiting room and in the exam room.
Here are some tips to put waiting-room time to good use:
You should have brought all your medications with you to your appointment or written them down in a list with the frequency and dosage. Use the time to check your medications or list to make sure you remembered everything. Jot down a note for any medications missing.
You should also have a list of questions to ask your doctor. Review your list—or create one if you didn't do it in advance—to make sure you don't forget important topics to discuss. Since your appointment time is limited, put the highest priority questions at the top of the list.
Use the extra time to enjoy a book, magazine or puzzle. Be sure to bring your own, since many offices have removed these items as part of safety steps to protect against COVID-19.
Remember this, too: Some offices have more than one doctor seeing patients, and each doctor works on a different schedule. That means sometimes a patient who came in after you might get called first because he or she is seeing a different doctor.