Get a jump start on the holidays with this fun craft.

 These treat holders make great stocking stuffers, party favors, decorations or thoughtful gifts. The options are endless!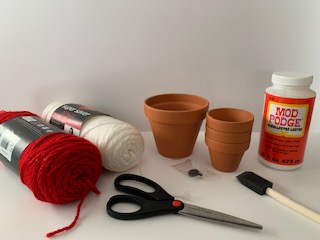 Mini or small clay flower pot(s)
Red and white Yarn
Craft glue/Mod Podge and sponge brush

Hot glue

Small clear party bag for treats

Twist tie to close bags
Ribbon and any accents you like

Black buttons (2 per pot)
1. Use sponge brush to apply craft glue or Mod Podge to base of clay pot.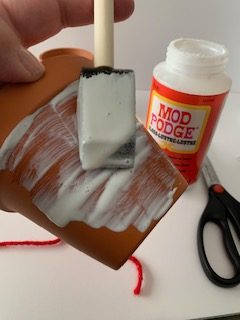 2. Quickly wrap your RED yarn around the base of the clay pot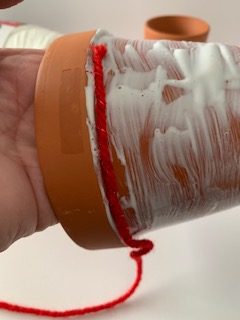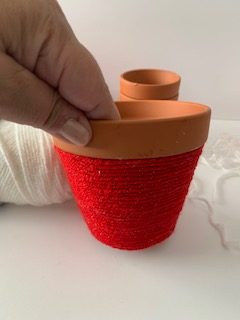 3. Apply glue to top outer rim of clay pot.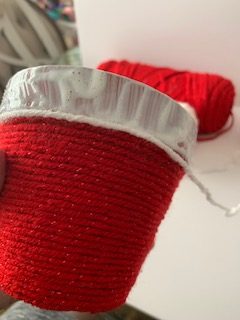 4. Quickly wrap WHITE yarn around top outer rim of clay pot.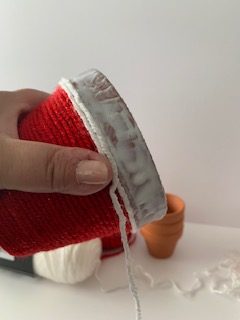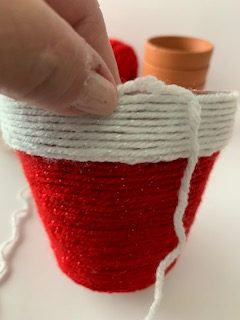 5. Glue buttons onto the red yarn to create Santa's coat.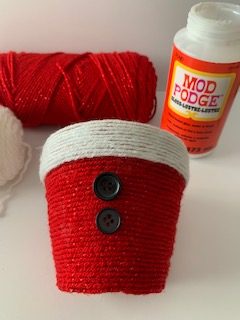 6. Fill clear bags with small treats and tie with a bow. Insert into pot. Go and spread good cheer!