Depending on the generation you were born in, your view of retirement and what it means may be quite different. The traditional view touts retirement as the "golden years," filled with idyllic days of relaxation and leisure. But if you're a "baby boomer"—of the generation born during the two decades after World War II when there was a "boom," or surge, in births—you probably have other ideas about retiring…or not retiring.
Some sources say baby boomers are the largest adult population in the U.S. The oldest baby boomers are about 71, and others are just reaching retirement age. As the American population becomes more ethnically and racially diverse, and with people living longer, what it means to be 65-plus is changing. But whether you're a baby boomer or not, retirement is being redefined, and it doesn't always mean slowing down; sometimes it means a second chapter in life and even working longer.
Why work longer?
Financial concerns could be a reason to delay retirement if working longer is a necessity or if it makes sense as a way to stretch resources and savings. But there are other reasons, too.
For some, retirement means finding a different job.
Perhaps it's to find a role in a field you've always wanted to explore; or maybe it's working to develop a passion or make a dream come true, rather than for the benefit of an employer (starting a small business or writing that novel you've always wanted to write). It might mean finding a part-time job to keep contributing professionally, but still have time for traditional retirement activities. Let's face it, the benefits of not working are less work-related stress, more time for family and friends, and more time for travel and hobbies. So, a low-stress part-time position could be a great option for staying engaged but enjoying more relaxation, too.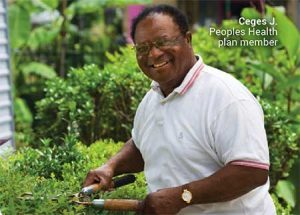 For others, it's a chance to learn new things.
Whether you fully retire or just work a little less, you might consider taking lessons to explore interests or developing a hobby. At this point in your life, you bring a host of experiences and knowledge to the table, so it's a prime time to seek out learning opportunities to grow professionally and personally. Not only are you learning something new, but you're building on the skills and strengths you already have.
Volunteering is yet another way to continue contributing.
Spending retirement years contributing in a non-professional capacity may be what you value. Through volunteer activities—along with the ultimate goal of helping others—you can learn something new, grow personally and connect with like-minded peers.
There are benefits to keeping active later in life.
Delaying retirement, working after retiring, and regularly taking part in learning or volunteering activities offer health and lifestyle benefits.
Working in a professional capacity beyond age 65 can:
Stretch or add to your retirement savings

Increase your monthly social security benefit when you delay taking the benefit until age 70

Provide extra money to spend on traveling and other types of entertainment or things you enjoy
Working, taking lessons, and volunteering all help you stay mentally and physically active, as well as keep you socially connected with others.
Working and volunteering both afford the opportunity to continue contributing to the community by mentoring and sharing your skills and experience with a younger generation.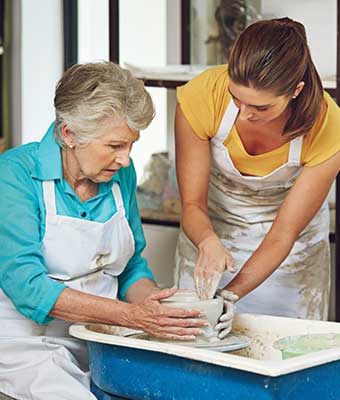 Staying healthy during retirement means being informed.
It's likely that you have high expectations for your health and well-being during your retirement years. If you're transitioning to Medicare as part of your retirement, it may be very different for you than it was for those who retired 10 or 15 years ago. A growing number of seniors are savvy when it comes to using electronic devices, and many are accustomed to using online tools to access health information.
Being knowledgeable about preventive health measures, including exercise and good dietary habits, can have a positive impact on your health. That's why a health plan that encourages proactive measures toward health and helps you coordinate your care is a good thing to have. Using the tools at your disposal, including online resources for managing health, can keep you on the right track now and throughout the years ahead, so you can be active in the ways you choose. A healthier you may mean an even more rewarding retirement. ■
Do you Know?
Under state legislation, Louisiana residents ages 55 and older may be eligible for free tuition to some public colleges and universities in the state. A 50 percent discount on course textbooks and manuals is also available with registration for one or more courses. Contact the school for information.